Zhejiang Hichi Pharmaceutical Corporation Limited
Founded in 2006,  Zhejiang Hichi Pharmaceutical Corporation Limited., is located in Taizhou City, Zhejiang Province, the most dynamic chemical API production manufacture in southeastern China. The company is committed to the development of APIs of X-CT non-ionic iodine contrast agents, MRI contrast agents , cardiovascular, hypoglycemic, etc.
Hichi Pharma is a national high-tech enterprise with a young and professional R&D team, advanced production and test equipment, and perfect infrastructure; the new developed products and technologies have won national, provincial and municipal awards successively. The products have obtained the registration approval of the State Food and Drug Administration, passed the GMP inspection, and we are also prompting the certification of FDA and COS meanwhile.
Hichi Pharma pays close attention to the development of international advanced pharmaceutical technology, cooperates extensive with many domestic and foreign R&D institutions to new drug research , and also put into rapid industrialization of products . With the tenet of "focusing on life and serving health", Hichi strives to provide customers with high-quality and innovative products.
Hichi Pharma takes the concept of win-win, takes honesty as the cornerstone, promotes the market with quality and implements strategy with brand, we strives to put forward our company into a unique pharmaceutical manufacturer in domestic and overseas.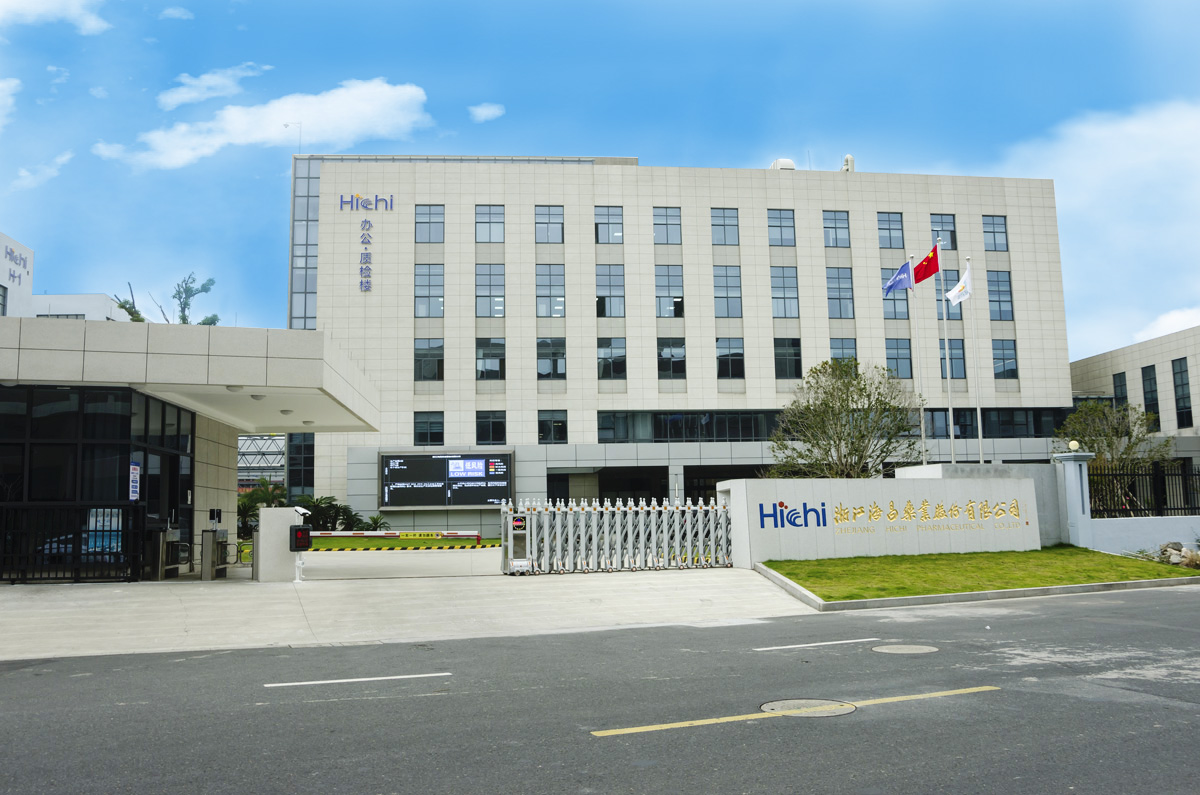 Designed, constructed and managed in strict accordance with GMP and EHS requirements

Clean area is Class D – for final refining, drying, blending and packaging

Total production capacity: 850 tons/year
The laboratory is mainly responsible for the inspection and monitoring of all raw materials, packaging materials, finished products, processing water and environment, etc. The equipped testing instruments and personnel are matched with production.
4th floorMicrobiological testing, Stability, and Sample Retention
5th FloorRaw Material, Packaging Material, Intermediate detection (physical and chemical, HPLC, GC, etc.)
Main uses of Hichi products
Gastrointestinal angiography
Contrast-enhanced CT of the head and body
Intravenous Urography (IVP)
Percutaneous transhepatic cholangiography (PTC)
Endoscopic retrograde cholangiopancreatography
Angiography, cerebrovascular and ventriculography